Toyota Tundra recognized with Distinguished Service Award

At Toyota of Greenville, we believe transparency contributes to a satisfying customer experience. The Toyota brand has also adopted similar principles for truth and transparency in order to deliver a rewarding driving experience with each vehicle...
Darrell Waltrip and Lee White discuss Toyota's introduction into the world of NASCAR.

Did you know that Toyota races the Toyota Tundra in the NASCAR Camping Truck Series? Were you aware that the Toyota Camry is active in the NASCAR Sprint Cup Series and the NASCAR Nationwide Series? We at Toyota of Greenville were surprised to...
Hey there! You've surely noticed the weather is getting colder, and you've made some changes, right? You've started wearing jackets, the flip-flops are packed up for the winter, and A/C has been replaced with heat. But what about...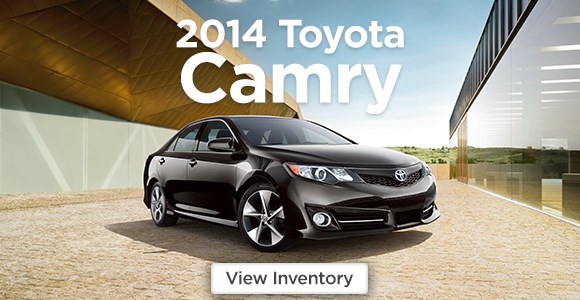 Toyota's Highlander is the manufacturer's best-selling SUV. Indeed, to many drivers, the Highlander is the only SUV that they would consider buying. The Highlander first appeared in 2000 and, 13 years later, a third, all-new body shape was revealed...
Toyota Invests $28 Million in Ann Arbor Powertrain Expansion
Toyota has always been a company that capitalizes on its investments, so we are excited to see what a $28 million investment in Toyota powertrain technology will do. The Toyota Technical Center (TTC), a branch of Toyota Motor Engineering &...
Q. How accurate is the gauge in my car that tells me how many more miles I can drive before I run out of gas?
5 car apps that could save your life in an emergency.
Long holiday car journeys can not only be uncomfortable, but also are likely to give rise to passenger boredom, which can make everyone grumpy and irritable. This is especially the case with children, whose threshold for suffering long journeys is...
For many people, the most intimidating part of hosting a Thanksgiving dinner is, hands down, roasting the turkey. But with these basic tips, you're all but guaranteed a perfectly browned, crisp-on-the-outside, juicy-on-the-inside turkey. Now...
2003 Porsche Boxter Convertible
No Hassle Price: $17,785
2008 Mercedes-Benz GL-Class GL450
No Hassle Price: $23,998
Driving Directions
Sales Dept. Hours
Mon-Fri: 9:00 am – 8:00 pm
Sat: 9:00 am – 7:00 pm
Sun: Closed to spend time with family
Service Dept. Hours
Mon-Fri: 7:00 am – 7:00 pm
Sat: 7:00 am – 5:00 pm
Sun: Closed