Featured
Featured
Featured


Parents are going to love Driver Easy Speak and an optional pull-down mirror
Toyota is one of the leading automotive brands when it comes to road safety. While protection is important, so too is convenience and reliability – especially if you're toting your precious family around from place to place. Introducing the...
Read This Article>
Toyota is well known for developing safe, reliable, and efficient vehicles that people really want to drive. Although Toyota is known for focusing on these priorities, they have also turned out their fair share of powerful sports cars over the years...
Read This Article>

End-of-summer maintenance at Toyota of Greenville can help prepare your vehicle for winter
When it comes to your vehicle's care, Toyota of Greenville is your year-round destination for affordability, efficiency, and information. That's because we know what your vehicle needs to run its best, and we'll only recommend the services that will help get it there. As summer starts to wind down, it's a great time to bring your vehicle in for preventative maintenance that will prepare it for the fall and winter seasons.
Read This Article>
Toyota has long been a pioneer in the automotive industry. Why, just one look at its fuel efficient engines and hybrid lineup have been enough to cement Toyota's place as a leader in automotive technology and engineering. However, Toyota...
Read This Article>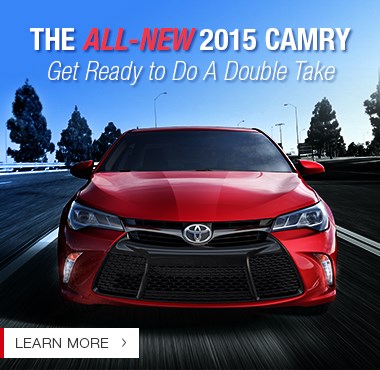 Auto Reviews
Auto Reviews
Auto Reviews

New for 2014 The 2014 Toyota 4Runner receives revised exterior and interior styling for the 2014 model year, as well as new audio system options, including Toyota's Entune infotainment suite. True to its Roots In nearly three decades on...
Read This Article>
Fuel injection technology has helped make cars fuel efficient and reliable for decades, but the technology still requires maintenance despite improved designs. Even when you carefully operate and maintain your car, the fuel injectors in your engine...
Read This Article>
Quick, when you think "Labor Day," what immediately comes to mind? Sales? Grills? Football? Before firing up the grill, driving to the mall, or donning your team's colors, take a look at some facts about Labor Day that might surprise you.
Read This Article>
Subscribe Now!
Sign up today to receive your monthly newsletter.
Articles
Articles
Articles
Getting your kids ready for school after a long vacation can prove to be a hassle for everyone involved. The transition can be smooth or bumpy, depending on your kids' frame of mind during the summer. Successfully getting your children in the...
Read This Article>
These five tips can help you take pride in your car by taking definite steps to protect its exterior from dents, scrapes, and grime.
Read This Article>
Location
Location
Location
Driving Directions
Sales Dept. Hours
Mon-Fri: 9:00 am – 8:00 pm
Sat: 9:00 am – 7:00 pm
Sun: Closed to spend time with family
Service Dept. Hours
Mon-Fri: 7:00 am – 7:00 pm
Sat: 7:00 am – 5:00 pm
Sun: Closed