Featured
Featured
Featured
At Toyota of Greenville, customer satisfaction is our top priority. In order to accommodate all of your service needs, we believe it is imperative to offer exclusive amenities for our customers. That is why we have skilled technicians working around...
Read This Article>

Learn how to keep your vehicle in like-new condition
The day you bring home your new car is well-worth celebrating. The day you trade it in for a new vehicle can be just as exciting, especially if you have maintained your vehicle well over the years. Ensuring your vehicle is in its best condition when...
Read This Article>
Air conditioning systems are specifically designed to be largely maintenance free, but small issues can grow into big problems without regular checks. In short, it pays to be prepared for the unexpected in hot weather conditions. If you want to...
Read This Article>

The 2014 Toyota Sienna is already recognized as one of the most versatile, family-friendly vehicles on the market. Now, the Sienna minivan is gathering even more acclaim after recently being named one of the "12 Best Family Cars" for...
Read This Article>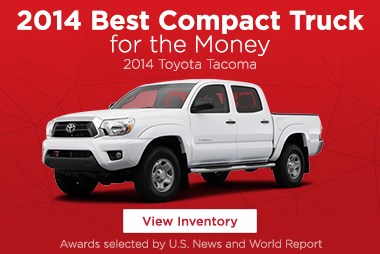 Articles
Articles
Articles
Short answer: You're in trouble
If you're an absent-minded driver, or if you're just in a hurry, one of the biggest mistakes you could make is to put diesel fuel into a regular car. It probably seems easily done, particularly in gas stations where different types of fuel come from...
Read This Article>
Whether you're saving for a vacation, a big screen TV, or just establishing an emergency fund, there are ways to put money aside that don't involve selling or exposing body parts. To save money without feeling the pinch, here are some useful tips:
Read This Article>
There is much more to consider than whether or not your family wants to adopt a cat or a dog.
Read This Article>
Subscribe Now!
Sign up today to receive your monthly newsletter.
Special Offers
Special Offers
Special Offers
Dream Service
Service While You Sleep
We can complete scheduled maintenance and minor repairs while you are sleeping. Drop off your vehicle between 7PM & 10PM Monday through Thursday & your Dream Service is guaranteed completed by 7AM the next morning or it's free!
Click Here for Full Details!
Auto Reviews
Auto Reviews
Auto Reviews

When drivers have needed a comfortable and spacious van for transporting family, cargo, pets, and just about anything else, the Toyota Sienna has been an increasingly attractive choice. The 2014 Toyota Sienna continues in this legacy, carrying over...
Read This Article>

Remote engine starters have been available to drivers for several years now, but have generally been the sort of feature you would find in a luxury car. As with most developments, manufacturers are now starting to include remote starters in more...
Read This Article>
Location
Location
Location
Driving Directions
Sales Dept. Hours
Mon-Fri: 9:00 am – 8:00 pm
Sat: 9:00 am – 7:00 pm
Sun: Closed to spend time with family
Service Dept. Hours
Mon-Fri: 7:00 am – 7:00 pm
Sat: 7:00 am – 5:00 pm
Sun: Closed